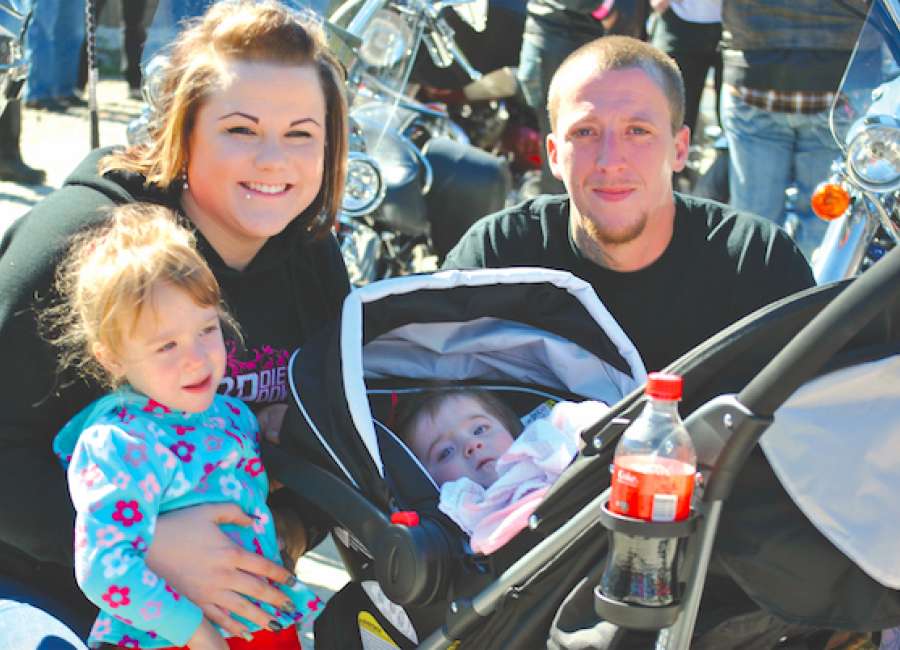 Raven Raines, a local 10-month-old who suffers from a congenital heart defect, will be having surgery next month funded in part by a benefit ride that was sponsored by a Newnan restaurant and local biker ministry.

Raven, the second daughter of Coweta couple Mike and Ruthie Raines, has undergone three surgeries, and the family is planning another procedure to repair a major ventricle in the heart, which will take place in Boston, Mass., on Dec. 5.
She was born with a rare condition known as hypoplastic left heart syndrome. The defect is congenital, meaning the heart malformation began even before birth. It left her with one side of her heart (the left) unable to pump blood to her body. As a result, the right side of the child's heart must pump blood to the lungs and to the rest of the body.
Medication can prevent the duct which connects the two sides of the heart from closing completely, but the condition requires multiple high-risk surgeries and, in some cases, a complete heart transplant.
"The satisfaction of knowing that you're helping a family that is truly grateful just fills my heart," said event coordinator Amy Pitts.
Pitts met the Raines family at Children's Hospital of Atlanta at Egleston in March when visiting her grandson, Kholson Smith, who suffers a similar condition.
"When I saw Raven's mom posting on Facebook that she was looking for a breathing vest and struggling trying to find one, I felt compelled to help," Pitts said. "I began putting together a ride to help raise money for the family."
The bike ride left from Twilight Bar & Grill on Oct. 22, with member and guest participation fees benefitting Raven and her family.
The family was full of thanks at the outpouring of community support.
"We are extremely overwhelmed and grateful," Ruthie Raines said. "We appreciate everyone for everything that has been done to help."
Twilight Bar and Grill is located at 311 Raymond Hill Road in Newnan.