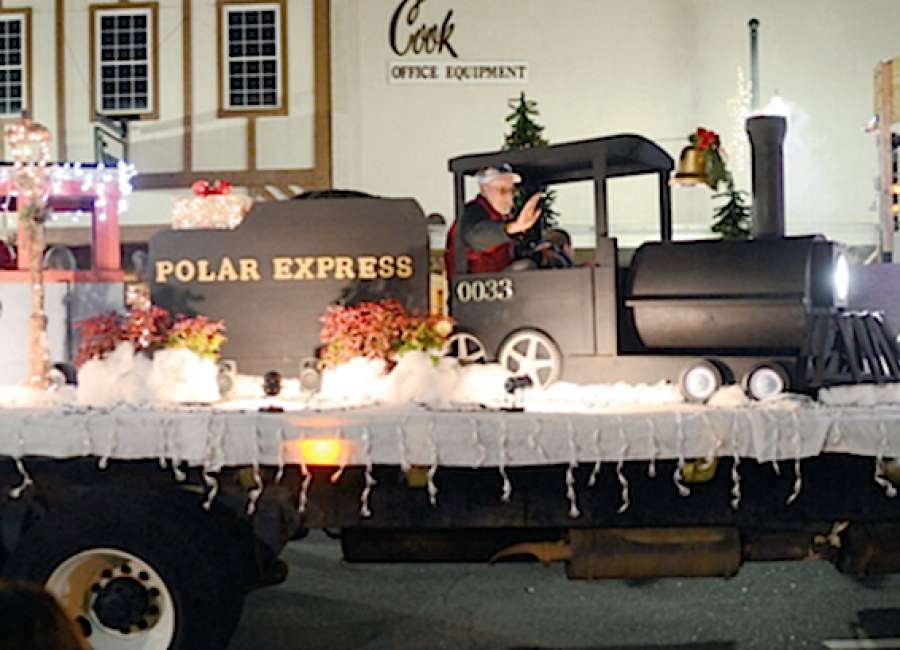 This story has been updated with the correct date and time for Light Up Senoia. The event is Dec. 3. 
Santa is coming to town… along with several local events, early shopping deals and family fun.

Coweta County will offer several holiday-inspired happenings in the remaining weeks before the new year. From theatre to tree-lightings, several cities are geared to celebrate and entertain.  
Local dance studio to offer classic production
Newnan's own Kyle Kahn Studios will present the season's first — but not only — production of The Nutcracker. The dance academy will offer the traditional holiday production with accompaniment by the Starr's Mill High School Orchestra on Dec. 3 beginning at 7 p.m. and Dec. 4 at 3:30 p.m.
The show will take place in the Willie Duke Auditorium, located at Starr's Mill High School at 193 Panther Path in Fayetteville. A portion of proceeds from ticket sales will benefit Children's Miracle Network, a nonprofit organization that raises funds for children's hospitals, research, and health awareness. Remaining proceeds will go to the support and growth of student programs at Starr's Mill High School.
Light up Senoia offers family entertainment
The city of Senoia kicks of the holiday season each year with a much-anticipated event that includes family-friendly entertainment. Light up Senoia is scheduled to be held on Dec. 3 beginning at 3 p.m. The community event will feature entertainment for all, food vendors and a parade of lights to begin at 5:30 p.m.
The evening will continue will the lighting of the Senoia holiday tree, fun at Santa's workshop and a visit from Mr. and Mrs. Claus.
Nixon Centre celebrates with a chorus of holiday songs
The Donald W. Nixon Centre for the Performing and Visual Arts, located at 1523 Lower Fayetteville Road in Newnan will host Christmas at the Centre by the Masterworks Chorale, featuring the Newnan Brass Ensemble on Dec. 3 at 7 p.m.
Music of the Christmas Season will include a variety of secular and sacred favorites.
Haralson to light tree Dec. 4
The Haralson Christmas tree lighting is an annual ceremony that will be held in front of the Haralson Head Start Center on Dec. 4 this year. The celebration will begin at 6 p.m. and can be found at 171 Magnolia Street.
Newnan hosts annual holiday parade
Traveling north on LaGrange Street and into the downtown Newnan square on Dec.10 is the city's annual Christmas parade. The parade, which will include a float carrying Santa Claus, is scheduled to begin at 6 p.m.
Decorations will be inspired by the theme, "Songs of Christmas," and the event will include floats, walking groups. Decorated cars and trucks and school marching bands.
"We are looking forward to this parade this year," said city public information officer Gina Snider. "Christmas is a very special time and it is fun to help spread the holiday cheer."
The 2016 Christmas Parade Grand Marshall is Mrs. Mary Frances Smith of the Newnan Police Department. Smith has been with the city since 1971 and is looking forward to the festivities. Smith commented that she continues to enjoy her work with the city as a Parking Enforcement Officer.
"[Newnan] is a family-friendly city and it really works with you because family come first," Smith said.
Grantville holiday parade to begin at 5 p.m.
Nearby in the county of Coweta, the city of Grantville will host a Christmas parade on Dec. 10. Grantville's annual event begins at 5 p.m. and is concluded with the holiday tree lighting at 6 p.m.
Float registration for the Grantville Christmas Parade will continue through Dec. 7. Businesses and community members who would like to participate in the parade may contact Rebekah Davis at 678-326-2424 or email rdavis@grantvillega.org.
Southern Arc presents The Nutcracker Dec 16 - 17
Southern Arc Dance, owned and directed by famed dancer Paulo Manso de Sousa, will once again offer a live performance of Tchaikovsky's Nutcracker. The ballet is presented by the Newnan Cultural Arts Commission and will be hosted by the Wadsworth Auditorium.
Showtimes include Dec. 16 at 7:30 p.m. and Dec. 17 at 5 p.m. Tickets can be purchased for $20 general admission online at www.tututix.com/southernarcdan... or by calling 770-683-3724.
For more upcoming, holiday-inspired events and entertainment in Coweta, check out the Weekender section published in the Friday issue of The Newnan Times-Herald.
(Send your upcoming event information to maggie@newnan.com .)