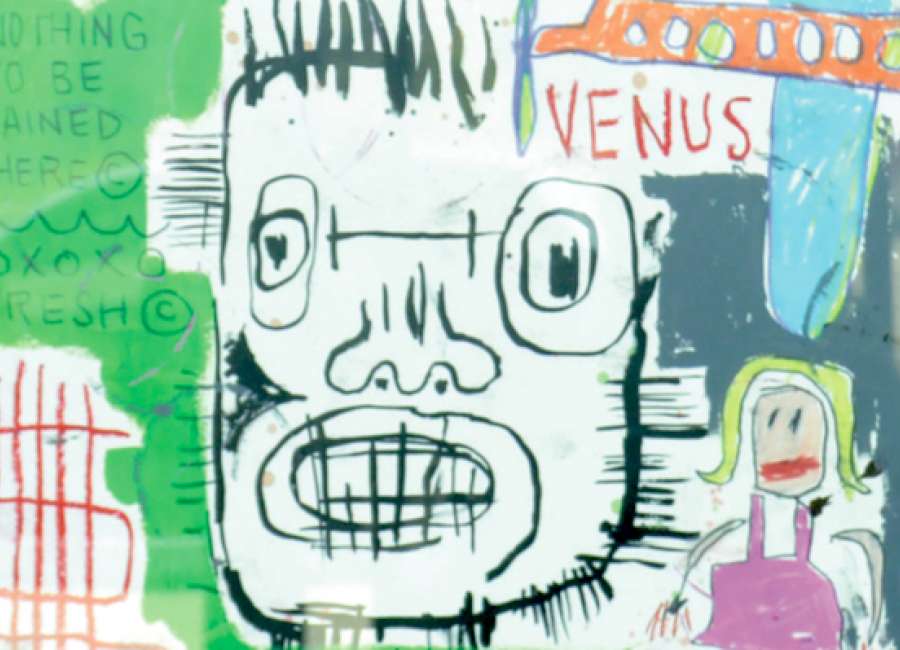 If beauty is in the eye of the beholder, then what makes visual art valuable can also be determined by the viewer. In the case of the late Jean-Michel Basquiat, a Brooklyn-born artist whose graffiti-like paintings and drawings include both political and social commentary, works of art are intended to catch the attention of the viewer — though not simply for an aesthetic appeal.

Nearly 50 works by the controversial artist are currently on display at the Donald W. Nixon Centre for the Performing and Visual Arts thanks to a local private collector.
The collection comes from the Solomon Endowment, which manages what is thought to be the second-largest collection of works by Basquiat. Many viewers have a first impression of general dislike, but questioning why the artist received such notoriety during his brief career might cause a shift in opinion of the man — and the art itself.
"We are delighted to have a collection of this size to showcase such an artist," said Centre Director Cathe Nixon. "This is not your typical artistic display, but one we think will broaden the horizon of viewers."
The works on display at the Nixon Centre make up half of the extensive Solomon collection and were compiled of several pieces created during the height of Basquiat's career in the years of 1982 and '85.
"We will be hosting a lecture to further educate and enlighten those interested in the work of this exceptional artist," added Nixon. "The reception and lecture will be held on Dec. 6 at 7 p.m."
The lecture will be given by an expert on the artist who will share details of Basquiat's life and works, from his ability to express his views on an unfair world, to the drug addiction that led to his untimely death in 1988, at age 27.
Please note: The Nixon Centre will be closed from Nov. 21 - Nov. 28 for Thanksgiving holiday celebrations.