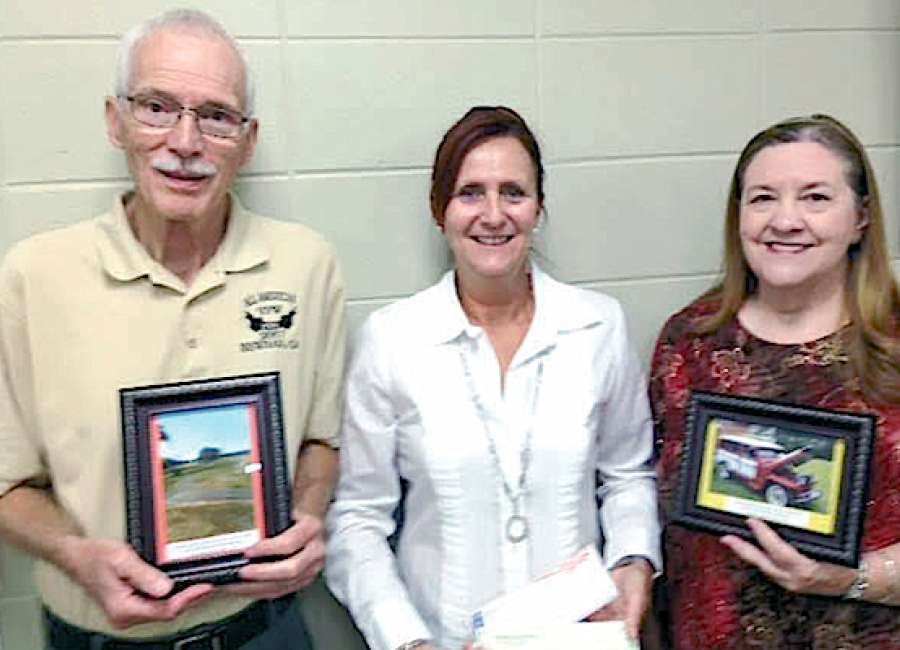 A local cancer support group received checks from area nonprofit organizations at a recent monthly meeting. The funds gifted resulted from two annual fundraisers the group offered to the community.

The Cancer Support Group of Coweta County, a volunteer organization serving individuals with cancer and supporting families, were offered benefits from the 13th Annual Golf Tournament at Orchard Hills Golf Club and from the Annual Classic Car Show held at Mt. Gilead United Methodist Church.
A check for $7,000 was presented by John O'Connor of the American Legion/VFW and a second check in the amount of $6,100 was gifted by Rev. Lynn Glassbrook on behalf of Mt. Gilead United Methodist Church.