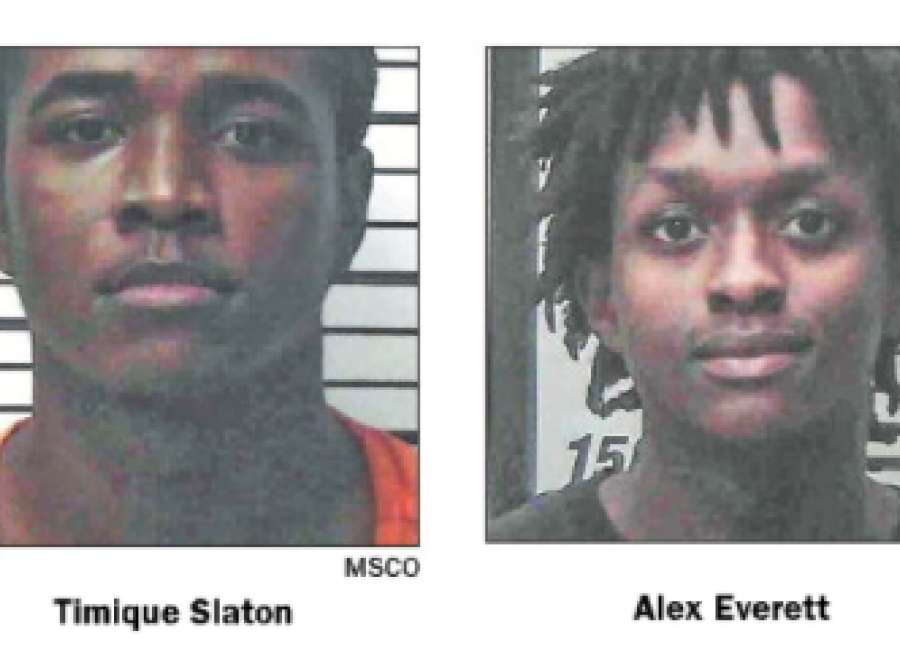 Two shootings, two homicides, and now two brothers heading to prison.

On Monday afternoon, Superior Court Judge Emory Palmer accepted a negotiated plea from Timique Slaton, 23, related to the murder investigations of Kenneth Michael Spice and Derrick Alford in 2015.
Slaton, a resident of Newnan, was charged with malice murder and sentenced to life with the possibility of parole.
Slaton's brother, Alex Everett, 21, agreed to testify against his brother and was sentenced last week by Judge Travis Sakrison to 40 years, to serve 25, after pleading guilty on three counts of aggravated assault, armed robbery, arson, tampering with evidence, and carrying a firearm during the commission of a crime. 
Senior assistant district attorney, Sarah Japour, has been working with both the Spice and Alford families for over a year and a half, and feels the outcome is a huge relief for everyone involved.
"The grief of these families has been overwhelming," Japour said on Tuesday. "Being able to culminate these cases with pleas was an extremely positive thing. This spares everyone from what would have most certainly been an emotionally draining trial."
The first homicide took place on February 17, 2015, when Meriwether County deputies responded to a home on Odessadale Road to check on a possible shooting. Upon their arrival, deputies located an unresponsive person lying in the yard in close proximity to the back porch.
The victim was identified as Derrick Deshon Alford, 36, who was a resident of the location. It was determined that Alford had been shot numerous times.
In June 2015, the body of Kenneth Michael Spice, 31, was discovered in a wooded area in the 100 block of Primrose Circle in Meriwether County by a homeowner. Spice was a resident of Newnan and worked with Slaton at Yamaha, according to Japour.
"The more we learned about this case, the more heartbreaking it became," Japour said. "These brothers grew up in the community and were great students. It wasn't your average group."
The murders of both Spice and Alford were over money owed for marijuana, according to Japour.
"When Alford was shot eight times by Slaton, it was over $250," she said. "Kenneth Spice owed a little over $1,000. This was tragic all the way around."
Glenda Spice, Kenneth's mother, also worked alongside Slaton at Yamaha. While her son was missing and ultimately found murdered, Slaton saw her daily at work.
The break in the case came after investigators were able to match casings from both the Spice and Alford crime scenes.
During the plea hearing, Alford's uncle, Derrick, told Slaton that he hoped he could find his way and see how his actions destroyed so many families, including his own.
"These two families have been through hell and back," Japour said. "We're grateful they don't have to spend their holiday not only missing their family members, but also enduring a trial."
****
Clay Neely: clay@newnan.com, @clayneely