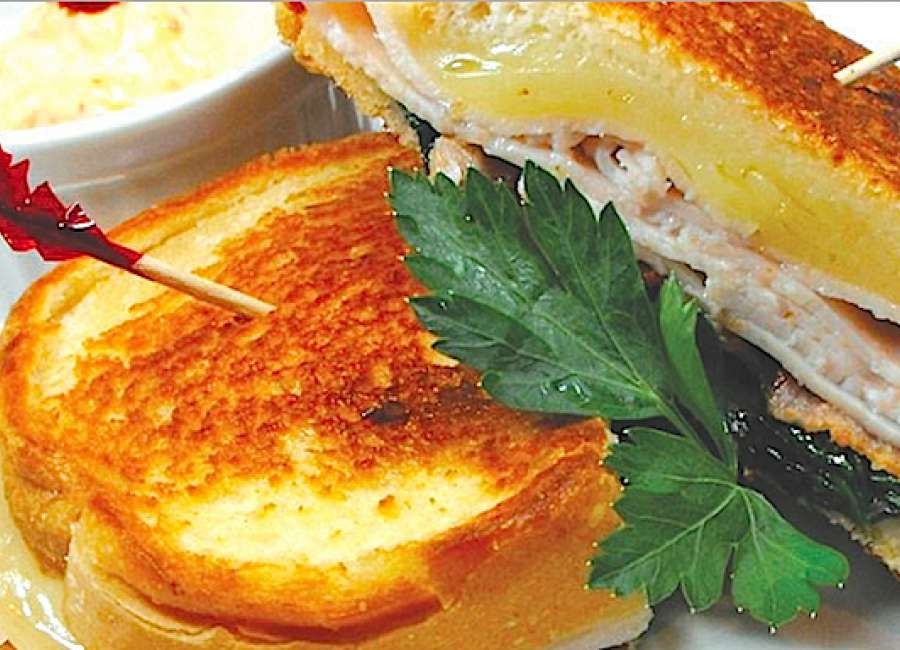 Turkey takes center stage on many Thanksgiving dinner tables, even though history suggests it likely wasn't served at the first Thanksgiving. Despite this historical discrepancy, turkey and all the trimmings continue to be traditional fare for big holiday dinners.

Much more than just delicious and filling, turkey boasts many nutritional benefits, making it a worthwhile addition to your diet regardless of the season.
· Protein: Turkey is often overshadowed by other meats in refrigerated display cases, but it remains an excellent source of protein in a low-fat package. A typical 3.4- to four-ounce serving of skinless turkey breast (about the size of a deck of cards) contains around 30 grams of protein, providing about 65 percent of the average person's recommended daily allotment of protein. Protein helps the body feel full and serves many essential functions in the body. Proteins regulate the entry of nutrients through cell walls, help the body grow and help it to generate antibodies that fight against illness.
· Low-fat: A serving of turkey is only 161 calories and contains just four grams of fat, which is low in saturated fat.
· B-vitamin benefits: Turkey is an excellent source of B vitamins, including B3, B6 and B12. Having enough B3, also known as niacin, is important for overall health, and higher levels of niacin can improve cholesterol levels and lower a person's risk for cardiovascular disease. B6 is also called pyridoxine. It's involved in the process of making certain neurotransmitters, including serotonin and norepinephrine, which transmit signals in the brain. Important for neurological health, B12 helps decrease levels of homocysteine, which can contribute to cognitive decline.
· Immune system effects: People may not know turkey contains selenium, which is key to healthy thyroid function. It also helps boost the immune system by playing a role in the body's antioxidant defense system. Selenium may help eliminate free radicals in the body that would otherwise contribute to cancer risk.
· Relaxation: Many people are aware of turkey's ability to induce feelings of relaxation, particularly when eaten in abundance at the Thanksgiving dinner table. Turkey contains the amino acid tryptophan, which plays a role in triggering production of serotonin. Serotonin can induce feelings of relaxation and sleepiness.
Turkey is lean, full of essential nutrients and low in saturated fat, making it a worthy addition to your diet no matter what time of year it happens to be.
•••
Chicken or Turkey Tetrazzini Deluxe
Recipe by: DACLKG
Courtesy of www.allrecipes.com
Ingredients:
1 (16 ounce) package linguine pasta

1/2 cup butter

3 cups sliced fresh mushrooms

1 cup minced onion

1 cup minced green bell pepper

2 (10.75 ounce) cans condensed cream of mushroom soup

Condensed Soup Cream of Mushroom

2 cups chicken broth

2 cups shredded sharp Cheddar cheese
1 (10 ounce) package frozen green peas

1/2 cup cooking sherry

1 teaspoon Worcestershire sauce

1 teaspoon salt

1/4 teaspoon ground black pepper

4 cups chopped cooked chicken breast

1 cup grated Parmesan cheese

Parmesan Cheese

Bring our Italian cheesemaking heritage to your table.

paprika to taste
Directions:
Bring a large pot of lightly salted water to a boil. Add pasta and cook for 8 to 10 minutes or until al dente; drain and set aside.
Preheat oven to 375 degrees F (190 degrees C).
Meanwhile, melt butter in a large saucepan over medium heat. Add mushrooms, onion and bell pepper and saute until tender. Stir in cream of mushroom soup and chicken broth; cook, stirring, until heated through. Stir in pasta, Cheddar cheese, peas, sherry, Worcestershire sauce, salt, pepper and chicken. Mix well and transfer mixture to a lightly greased 11x14 inch baking dish. Sprinkle with Parmesan cheese and paprika.
Bake in the preheated oven for 25 to 35 minutes, or until heated through.
•••
Southwestern Turkey Soup
Recipe by: Doug Matthews
Courtesy of www.allrecipes.com
Ingredients:
1 1/2 cups shredded cooked turkey

4 cups vegetable broth

1 (28 ounce) can whole peeled tomatoes

1 (4 ounce) can chopped green chile peppers

2 roma (plum) tomatoes, chopped

1 onion, chopped

2 cloves garlic, crushed

1 tablespoon lime juice

1/2 teaspoon cayenne pepper

1/2 teaspoon ground cumin

salt and pepper to taste

1 avocado - peeled, pitted and diced

1/2 teaspoon dried cilantro

1 cup shredded Monterey Jack cheese
Directions:
In a large pot over medium heat, combine turkey, broth, canned tomatoes, green chiles, fresh tomatoes, onion, garlic, and lime juice. Season with cayenne, cumin, salt, and pepper. Bring to a boil, then reduce heat, and simmer 15 to 20 minutes.
Stir in avocado and cilantro, and simmer 15 to 20 minutes, until slightly thickened. Spoon into serving bowls, and top with shredded cheese.
•••
Leftover Thanksgiving Salad
Recipe by: Gwendolyn
Courtesy of www.allrecipes.com
Ingredients:
1 cup shredded cooked turkey

1/2 cup cubed cooked ham

1/2 cup sweetened dried cranberries, chopped

1 hard-cooked egg, diced
2 tablespoons chopped fresh basil leaves

1/4 cup light mayonnaise

salt and ground black pepper to taste
Directions:
Combine the turkey, ham, cranberries, egg, and basil in a mixing bowl. Stir in the mayonnaise. Season to taste with salt and pepper.
•••
Turkey and Bacon Panini with Chipotle Mayonnaise
Recipe by:chefmommy
Courtesy of www.allrecipes.com
Ingredients:
8 slices bacon

1 tablespoon butter

2 cloves garlic, minced

1/2 red onion, thinly sliced

3 cups fresh spinach leaves

1/2 cup reduced-fat mayonnaise
2 chipotle peppers in adobo sauce, minced

1 teaspoon adobo sauce from chipotle peppers

8 (4 inch) pieces focaccia bread

4 slices provolone cheese

1/2 pound sliced deli turkey meat
Directions:
Preheat a panini press according to manufacturer's instructions.
Place the bacon in a large, deep skillet, and cook over medium-high heat, turning occasionally, until evenly browned, about 10 minutes. Drain the bacon slices on a paper towel-lined plate. Meanwhile, melt the butter in a large skillet over medium heat. Cook and stir the garlic and onion until the onion has softened and turned translucent, about 10 minutes. Stir in the spinach and cook until wilted, about 3 minutes more.
While the onions and spinach are cooking, stir together the mayonnaise, minced chipotle peppers, and adobo sauce in a small bowl. Spread the mayonnaise over 4 slices of focaccia bread. Place a slice of cheese onto the 4 slices, then divide the turkey among the sandwiches. Place 2 strips of bacon onto each sandwich and top with the spinach mixture. Place the remaining slices of bread onto the sandwiches.
Cook the sandwiches in the preheated panini grill according to manufacturer's directions until crispy and golden brown, about 5 minutes.