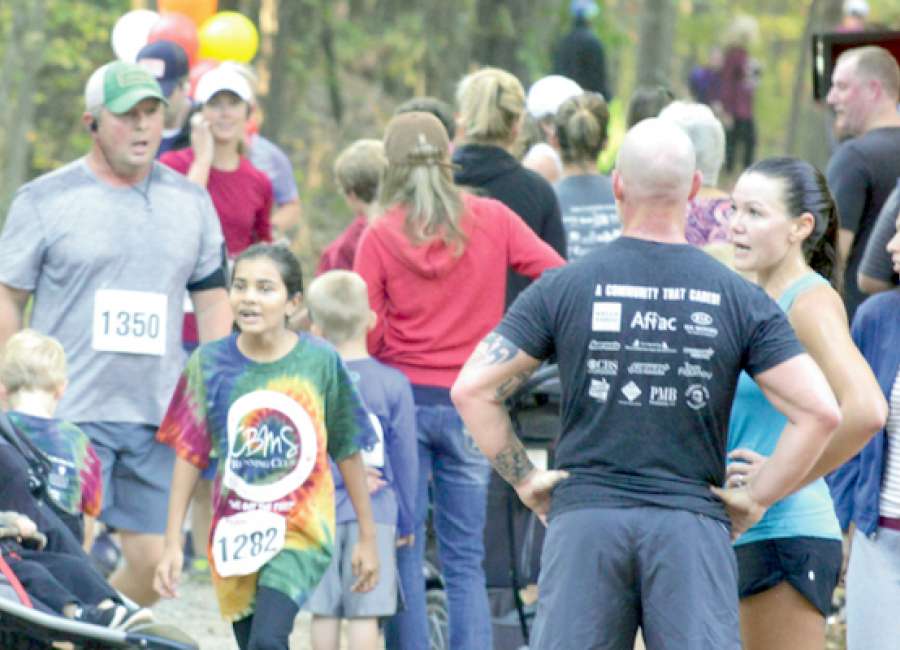 Piedmont Newnan Fitness Center hosted another successful race day event to benefit the center and to continue to offer and improve the fitness and exercise programs offered to the community. The fitness center is a part of the Piedmont Newnan Hospital nonprofit organization.
The 9th annual Autumn Chase Trail Race was held at the Newnan Utilities Carl Miller Park in Newnan beginning at 8 a.m. and included 15K and 5K trail races along with a one-mile Fun Run, Tot Trot and other family-focused activities.
The race was organized by local volunteers and by fitness center coordinator Jessica Griffith. She noted that one of the most enjoyable aspects of the annual race is the location, which can be found at the back of the local park in an area not normally available to the public.
"When we started [Autumn Chase], we wanted to do something different. So many of the races that are here are in downtown Newnan," Griffith said in a previous interview about the event. "We wanted to take it off the Square. The trail is beautiful because it's fall and the leaves are changing."
The race was well-attended, bringing in hundreds of community members eager to participate, cheer runners on and volunteer during the event.
"There were nearly 500 registered participants this year," said Piedmont Newnan Hospital CEO Mike Robertson, who attended the event and cheered racers on. "The outcome in participation is great and will go a long way towards what the fitness center can offer the community."
Griffith and race day representatives of Piedmont had their hands full following the 15K race as one participant sustained an injury while jogging the challenging 9-mile trail run.
According to Griffith, the runner suffered a knee injury. Paramedics were guided into the wooded area behind the park and were able to successfully extract the patient. The race participant is reported to be recovering well following the injury.
For more information regarding the annual Autumn Chase Trail Run, visit www.piedmont.org.autumnchase or call 770-400-4954.