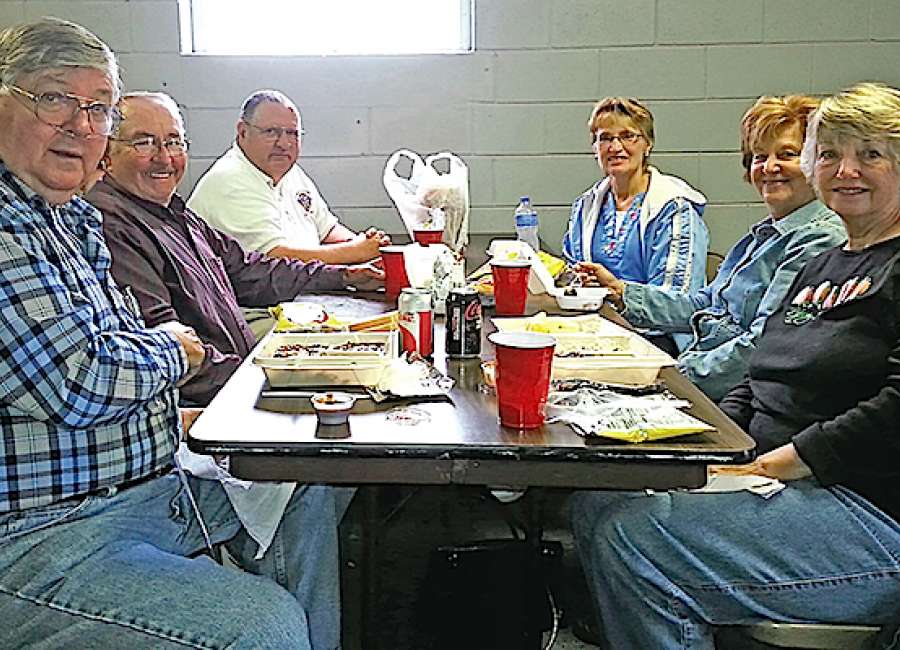 Senoia will be celebrating its 150th birthday on Saturday, and the Senoia Optimist Club will hold its fall barbecue that day – starting a day of festivities.
The Optimist Club, which bills itself as the "Friend of Youth," will hold the barbecue at the Masonic Lodge in downtown Senoia. The lodge is located at 19 Main St. – between Hollberg's Furniture and Senoia Coffee & Café.
The barbecue will start at 11 a.m. and will end at 2 p.m., unless the club sells all the barbecue first.
Pre-sale orders can be made with any member of the Senoia Optimist Club – especially for those customers who will be unable to actually attend the event. Prices are: gallon of stew, $30; quart of stew, $8; pound of barbecued pork, $10; and plate with beverage, $8.
For information, contact Senoia Optimists Phil Downey, 770-833-9242, or Hal Sewell, 770-312-9300. Assistance, including delivery to a vehicle for those who need help on Saturday will be available.
Questions and pre-sale orders may also be sent via email to senoiaoptimistclub@gmail.com.
Richard Thompson of Newnan will again prepare the food for the Senoia Optimists' fundraiser. Thompson's affiliations include "Papa's Smokehouse" restaurant and SonRise Baptist Church barbecues in Newnan.
"Funds from the barbecue will be used by the Senoia club to help with its many service projects that reach out to the local youth and to the community," Sewell said.
Among the club's activities are scholarships at both East Coweta High School and Northgate High School, youth fingerprinting, Respect for Law, Youth Appreciation, the Georgia Sheriffs' Youth Ranch and Senoia Area blood drives. The Optimists also sponsor oratorical and essay contests annually.
Other events for Senoia's 150th will be from 3-9 p.m. at Marimac Lakes Park on Pylant Street. Free concerts at 3:30, 5:30 and 7:30 are scheduled, and there will be food trucks, a beer-and-wine tent and a children's area.
CUTLINE
Members of the Peachtree City Optimist Club fill a table for last year's Senoia Optimist barbecue. This year's barbecue is Saturday, when the town will celebrate its 150th birthday.