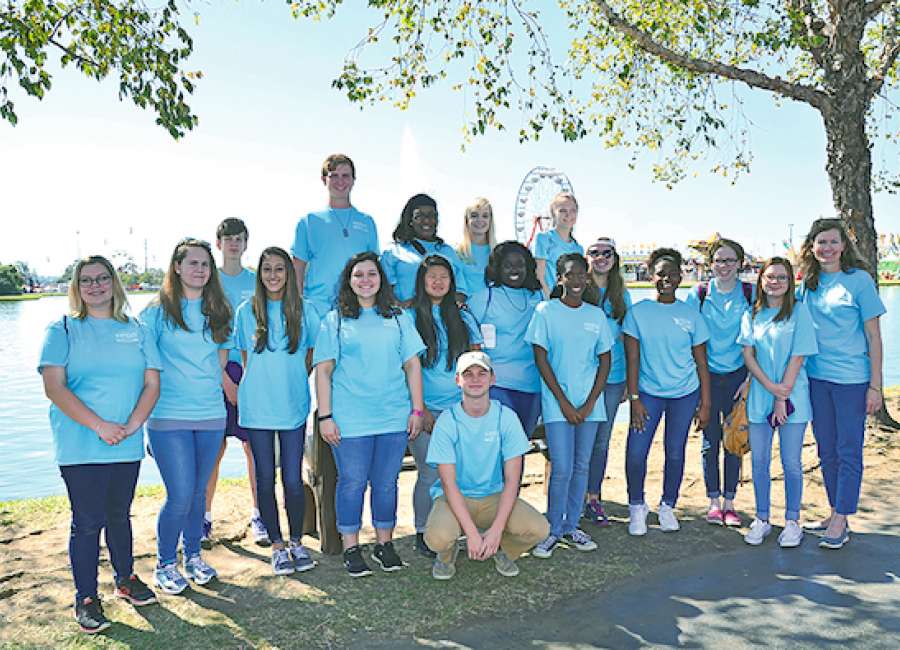 Students from the Northgate High School chapter of Family, Career and Community Leaders of America recently attended a motivational rally at the Georgia National Fairgrounds in Perry.

More than 4,700 students and advisers from schools across Georgia participated in the leadership rally session and competed in events. Along with other advisers and members from across the state, Northgate's FCCLA Chapter Adviser, Ginger Reeves, accompanied 18 members to the meeting.
The Georgia National Fair competitions began with students competing in the Annual Chili Cook-Off for high school and middle school students. The next day, students attended the 2016 FCCLA Fall Leadership Rally in Reaves Arena. The motivational rally was followed by the Peanut Recipe Contest sponsored by Georgia Peanut Commission, the Family and Consumer Sciences Knowledge Bowl, Culinary Knowledge Bowl, Middle School Knowledge Bowl and the Culinary Competition.
"The speaker was a great representative of overcoming terrible odds that inspired my students," Reeves said. "I would like to thank the school system and Northgate's administration for supporting us to attend this amazing event."
For more information on Georgia FCCLA, visit www.gafccla.com .