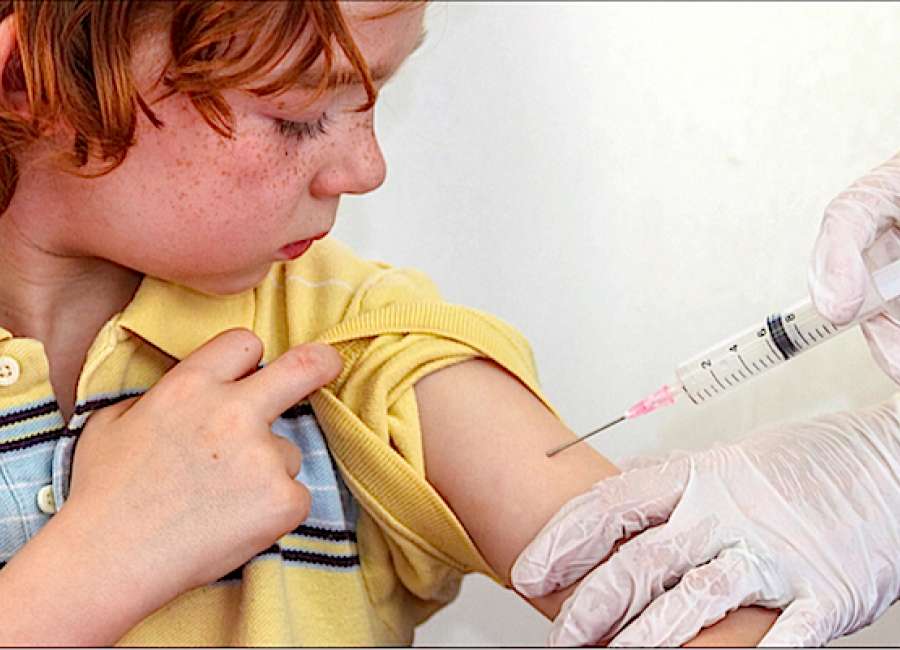 Georgia schools are serious about protecting their students from communicable disease as far as it is up to them, and the Coweta County School System is no exception.

Students can face a possible suspension from school if they are not compliant with immunization mandates, which may seem like a harsh punishment. But Sally Millians, system-wide nurse for Coweta schools, said the consequences for non-compliant school districts also can be significant.
"The first concern is a child's health," Millians said. "The second is compliance, because the fallout can be great. We try very hard not to be non-compliant."
Changes in recommendations can be confusing. For instance, guidelines updated in July of 2014 state that all students born after Jan. 1, 2002 are required to have a Tdap (tetanus, diphtheria and pertussis, or whooping cough) vaccine and one dose of the meningitis vaccine before they enter seventh grade.
Flu shots are not required, but students should consult their pediatricians for recommendations.
Millians said Coweta middle schools send written reminders home in letter form during students' sixth-grade years.
"We send notices home with the children and ask that they be signed and returned," Millians said. "Some we get back and some we don't get back."
Signed letters that are returned to the school are kept on file until the students return with paperwork indicating they have received the necessary vaccinations.
No grace periods are given for returning students, Millians said.
"The only people who are actually granted a grace period or waiver are those that are new entrants to Georgia," she said. "If they are existing students, they do not get that waiver."
Religious exemptions exist.
"If they choose to do that, they have to read it and it has to be notarized," Millians said. "In that document, it says that if there is an outbreak of a vaccine-preventable disease, those children either cannot attend school or public health can dictate that those children be immunized."
State law defers the execution of immunization laws to the Georgia Department of Public Health, which gives each school system 30 days to comply with Georgia law before carrying out audits of pre-K, kindergarten and seventh grade vaccination forms. Schools which are not at 100 percent compliance are reported to the Georgia Department of Education, which has could potentially have administrators charged with misdemeanors.
"We don't have any wiggle room as far as trying to interpret that Georgia law any differently," Millians said.
Although some Coweta students fall into the non-compliant category every year, school nurses try to work with them to come into compliance, Millians said. However, "The nurse cannot tell a child they cannot attend school," she said. "The nurse just gives the list of non-compliant students to the principal."
As a last resort, administrators sometimes have no choice but to suspend non-compliant students.
"Children who don't have the vaccines by now have been given a very long time, much more time than we can legally give them," Millians said. "We hate it, because we want the students there, but we have to abide by Georgia law."
For more information on vaccine requirements, visit http://dph.georgia.gov/sites/d... .