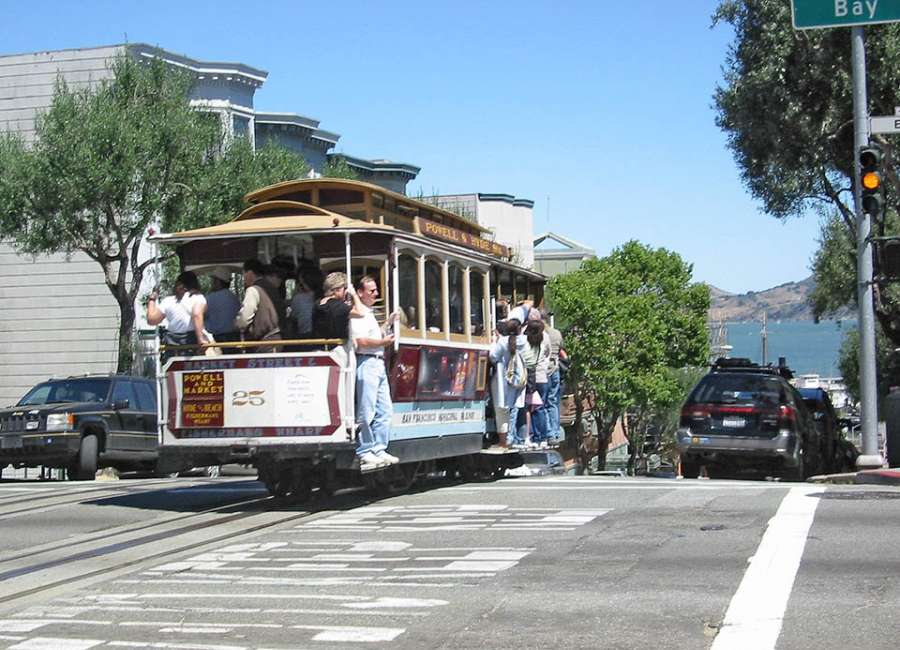 Acquisition of a trolley was included in the project list of the sales tax that Newnan voters approved most recently, and in the years since, city officials have been venturing into uncharted territory as they determine exactly how to approach the venture.

It's taking awhile because what they have in mind doesn't exist anywhere else. And the road it likely would travel? It's not built yet.
"The city of Newnan has been and is continuing to examine the possibility of providing a tourism-related product that features a fixed-route trolley between certain locations in Newnan – downtown and Ashley Park, for example," said Hasco Craver, Newnan's business development director. "Understanding the true costs of ongoing maintenance and operation … is our current task."
Dollars from the special-purpose, local-option sales tax, or SPLOST, are project-specific and can only be used for capital, which means Newnan can buy a trolley with SPLOST funds, but the city would have to cover wages for a driver, insurance, fuel, maintenance and other operational costs from tax revenue that goes to routine government services.
And while the city's leaning seems to be toward the historical design that can be found in cities like Savannah and Charleston as well as on campuses like Georgia Tech, Newnan isn't eligible for any of the federal subsidies available to those urban and enclosed markets.
"We are a suburban market," Craver said. "We're not urban by definition, so we can't really unlock this war chest of subsidies to underwrite the cost of operations. It's not going to be a big revenue generator, but it needs to make money somehow."
The fourth quarter of 2016 will pave the way – literally – for the project to move forward as the city begins work on a new thoroughfare. McIntosh Parkway would run between Arnall Grocery in downtown Newnan and Atlanta Fitness in Ashley Park.
The idea is to have the ability to easily move people between the Ashley Park and downtown Newnan shopping districts, according to Newnan Mayor Keith Brady.
"We just have to figure out a way for it to work economically," he said.
As a tourism product, Craver said, a trolley potentially could be rented out for parties or events, or it could run a fixed route during peak tourism times and seasons. The city could operate it or contract with a provider for operations. It could be simply a novelty, or it could used for small-scale public transportation with a nominal fee.
"Examples we would go to don't really exist in this case," Craver said. "Because it's unique, there's not really a model. We need to understand what the market will bear, and not just locally."
Despite requiring the navigation of some fairly tricky waters, a trolley will add value to the community, Craver said.
"It will somewhat differentiate us from our neighbors," he said. "It's a great opportunity for us to complement our suburban market."
It will require careful planning on the city's part, Craver said.
"We don't want to just buy a trolley, put it out there and have it be a drain on the system," he said. "It's important to us. We just have to identify what that market potential looks like and be the best stewards of the public's trust and tax dollars."
Brady said the McIntosh Parkway work likely will go to bid in November because it's a period when road contractors aren't as busy with other work.
"The Georgia Department of Transportation doesn't bid things out in November, so people are looking for job opportunities," he said. "We hope to begin construction in late December or early next year, and then at some point we can start looking at a business plan for the trolley."