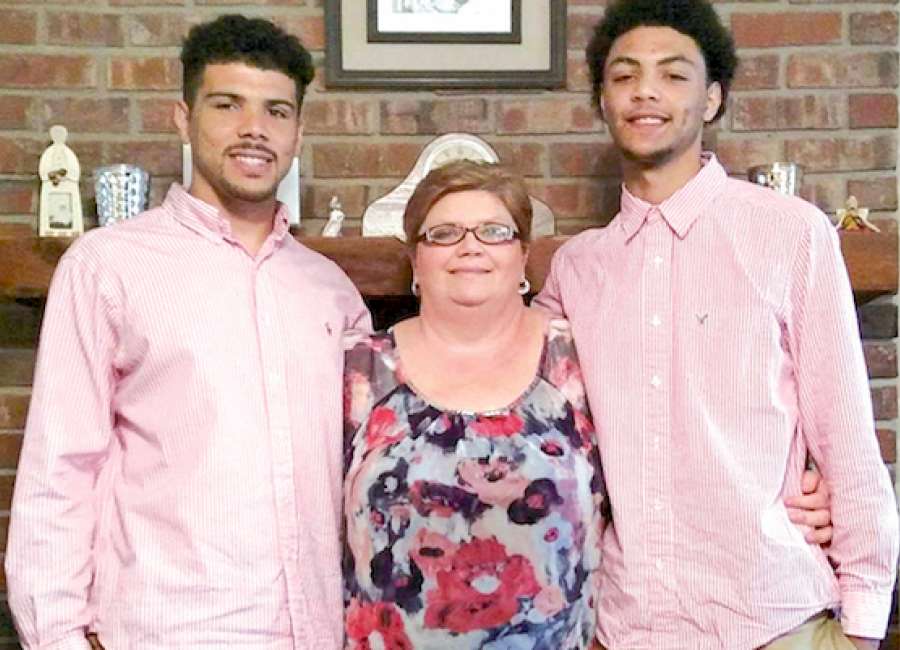 When Judy Warner and her husband Vincent got married in 1991, interracial relationships – especially marriages – were still taboo. Particularly in rural Meriwether County.

Her parents didn't like it. Neither did his.
Her parents eventually accepted it. "Once I got pregnant and had my kids, they were fine," she said.
His? Not so much. Her husband passed away in 2008, but even when he was alive, his side of the family didn't see their two sons very often.
Warner has a brother and sister who are much older.
"I grew up as an only child. I was spoiled, and so I had this no-nonsense attitude," she said. "It was my way or the highway. If you didn't like it, that was fine. If you didn't like what I did, you kept it to yourself.
"People used to just stare at me, and I didn't care. I'd give them something to stare at."
Nowadays, people are much more accepting of interracial relationships, she said.
When she sees interracial couples now, she thinks about how she and others had to blaze trails so that younger people could live their lives without all the harsh things she had to endure.
When she was raising her sons, who are now 20 and 24, she went out of her way to hang out with people of both races.
"I wanted my kids to be just as comfortable sitting down with a black family to eat dinner as they were with my family," Warner said. "They could always bring their friends home. I didn't care what color they were. I just wanted them to be comfortable with who they were. I think I succeeded in that."
During much of the time growing up, her sons were around Warner's white family. Their father went to prison when her oldest son was 8 years old. He died shortly before he was due to be released.
Warner always took her sons to a black barber shop in Newnan for their haircuts, and the men at the barber shop were nice and welcoming.
"They always treated me with the utmost respect. And my oldest son still comes to Newnan just to get a haircut from this barbershop.
"They never made me feel any different. They would talk to me just like they would talk to anybody else," she said.
Not everyone has that approach if there is something on the news, for instance, about a white officer killing a young black man.
"I have some friends that are going to go out of their way not to offend me, and then I have some friends that don't care," Warner said.
She said she reacts with patience.
"You've got to give time for cooler heads to prevail," she said.
When there are controversies, she tends to stay out of them, to not be quite as vocal about things as she might be.
"We have a heart problem," Warner said. "It's not just black or white. The times have just gotten crazy."
While the race problem has gotten better over the years, she feels the heart problem has gotten worse.
Race relations in America "have come a long way, but they still have a long way to go. Nobody wants to hear that, but that's the truth," she said.