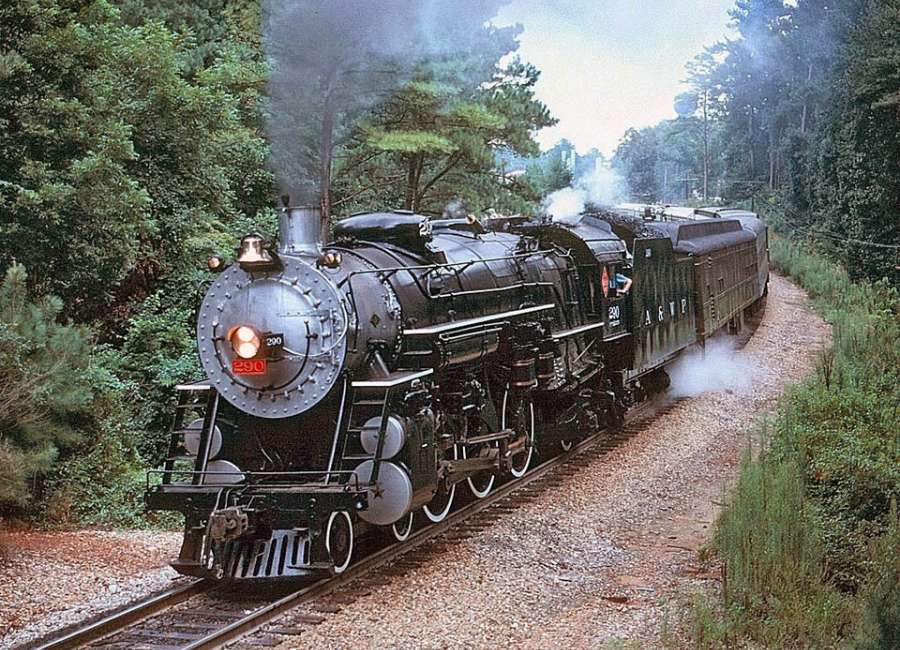 While a movie crew stood by, the Crescent came around the curve on the railroad tracks in Senoia.

Buddy Threadgoode (Chris O'Donnell) rushed along the tracks – working to retrieve the hat of his beloved Ruth Jamison (Mary-Louise Parker). The scene was one of the pivotal moments in "Fried Green Tomatoes," the 1991 hit film based on the best-selling novel by Fannie Flagg.
The Crescent is a historical train engine that took thousands of travelers thousands of miles in decades past. The train was brought out of retirement for its moment in Coweta County film history.
Now the Crescent has its own historical marker. On Aug. 21, the Auburn Heritage Association dedicated the marker at the Auburn Train Depot on Mitcham Street in the Alabama city. The afternoon event was the first time a historic marker was erected "for the purpose of honoring The Crescent anywhere up and down the line from New Orleans to Washington, D. C.," according to Mary Norman, president of the Auburn Heritage Association.
The Crescent was "a passenger train that traveled through Auburn from New Orleans to Washington from 1925 to 1970," Norman said. "Many trains stopped in Auburn for passenger pickup, but one premier train, The Crescent, stopped twice daily – once going south to New Orleans and once going north to Washington."
Norman said the ride on the train was"an event similar to that of riding aboard the world famous Orient Express."
School groups and other youth organizations often traveled to the nation's capital to gain an appreciation for American history and government.
"Boys and girls of school age would travel from Auburn to Opelika or visa versa for their first train experience. Train travel from Auburn or Opelika to Atlanta was a daily routine for many. At one time, it was the only gateway for many Auburn students to first see the college," Norman said.
An effort was made to get people who rode the train and those who worked on it – and their families – to the dedication ceremonies.