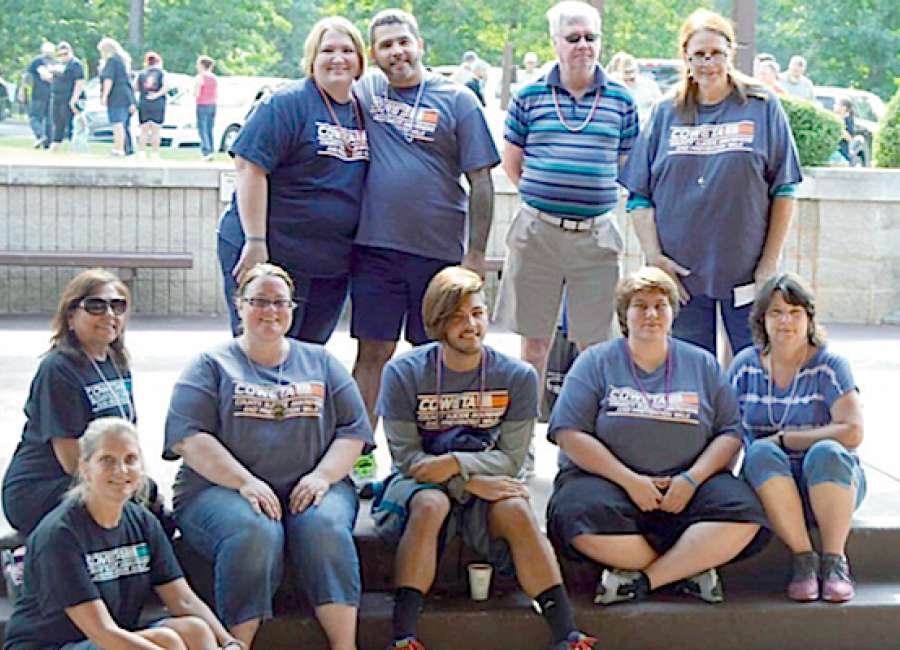 It is thought that survivors of suicide, meaning family, friends and loved ones of a person who has committed suicide, are more likely to commit or attempt suicide themselves. 
In fact, according to the Suicide Prevention Action Network of Georgia (SPAN-GA), adolescents that have lost a friend to suicide are seven times more likely to attempt suicide in their lifetime.

"The purpose of the walk is to raise awareness and to come together in support," said Coweta SPAN representative Tracie Hicks. "Funds raised from the event go to support programs like Camp SOS, support groups and resource materials."
The sixth-annual Coweta SPAN-GA walk event began at 8:30 a.m. Saturday at the Carl Miller/Newnan Utilities Park.
Guests either registered to participate in the event alone, as part of a group or team, or chose to simply make a donation in lieu of participation.
"More than 150 participants registered for the event," Hicks said. "That is nearly double the attendance of last year."
The SPAN-GA outing included a 5K around the perimeter of the local park, but the walk was only a portion of the day's events. The day also included breakfast refreshments, time for fellowship, a raffle, a silent auction, and finally, a butterfly release in memory of loved ones lost to suicide.  
"Panera Bread donated breakfast and other refreshments, Starbucks gave coffee and danishes, and one of our sponsors, Thirty-One, offered gifts to raffle to participants," Hicks said. "The silent auction included a charcoal portrait of a loved one, which will be completed by local artist, Maggie Bowers." Other sponsors included Frank's Family Restaurant, Frank's Old Mill and Wal-Mart.
Despite several new faces, many guests were returning participants and consider the walk a place to connect with other survivors.
"These walks and fundraisers unite me with people with the same kind of loss," said SPAN-GA board member Sherry Unwala, who came to Newnan from Alpharetta to participate in the annual event. "We come together to heal, to find hope and to learn to live again."
Unwala said it was the death of her son Karl that led her to seek out the help of the community and to become a member of the nonprofit organization.
"We raise funds so that we can help other families on their journey to healing," she said. "We share our hearts, our love, our shoulders to cry on and we understand each other."
SPAN-GA is comprised solely of volunteers, most having suffered similar losses.
"[It was] another wonderful year gathering with fellow survivors to remember our loved ones who lost their battle with depression," said SPAN-GA board member Diane Petro. "It was a great opportunity to promote suicide awareness and prevention."
For more information on SPAN-GA and suicide prevention and awareness programs in Coweta, visit www.span-ga.org or find SPAN-GA on Facebook at www.facebook.com/coweta.suicideawareness. Coweta representative Tracie Hicks can be contacted at traciehicks@yahoo.com.
If you or someone you know is contemplating suicide, call the Georgia Crisis & Access Line at 1-800-715-4225.