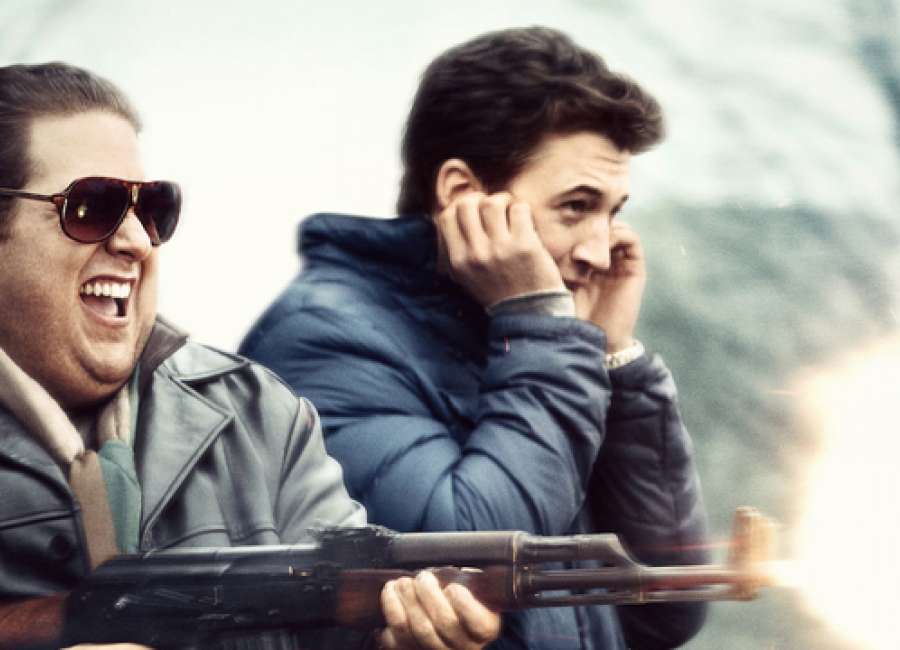 – By Jonathan Hickman, Special to The Newnan Times-Herald
There's money to be made in the war business. Case in point, two men in their early 20s become millionaires overnight selling guns and ammo. Their only client? The U.S. Military.
Some stories you just can't make up. "War Dogs" is based on the true story of David Packouz and Efraim Diveroli, who in the 2000s became international arms dealers from the couch of a Miami apartment. The story was originally chronicled in an article in Rolling Stone Magazine written by Guy Lawson entitled "The Stoner Arms Dealers." That's right, while getting high- very, very high- two kids, one with a little college and the other a high school dropout, used cell phones and computers to bid on and negotiate the sale of weapons to the military. And they made millions.
"War Dogs" is based on their story. It's directed and co-written by Todd Phillips, who was previously responsible for "The Hangover" trilogy and "Old School." Those films, which featured men behaving badly, prepared him well to tackle more serious material. But while the subject matter is sadly real, Phillips never forgets the comic vibe that made him successful. "War Dogs" paints an unflattering picture of the flawed government contract bidding process, but it does so in a remarkably entertaining and funny fashion.
Packouz is played by Miles Teller, who showed us how good he can be in 2014's "Whiplash." And Jonah Hill inhabits Diveroli. Both men have great chemistry, making us believe that they may have been high school chums when they were younger. But Hill delivers the most range providing his character with subtle annoying quirks that make the performance distinctive and memorable. Hill's fake little laugh throughout the film runs from humorous to downright sinister.
While the action has the men traveling to Iraq in the movie, this reportedly never happened in real life. So, dramatic license is taken. But there is no debate that the two kids managed to procure a crazy $300 million contract with the U.S. Military. And what is also clear is that had they not shot so high and gone after such a large transaction, they might still be at it today. Just reading about how they negotiated a deal to sell repackaged ancient Chinese ammo to the U.S. Military is fascinating.
"War Dogs" is a revealing seriocomic examination of the government's ugly blind-eye involvement in the spoils of war.