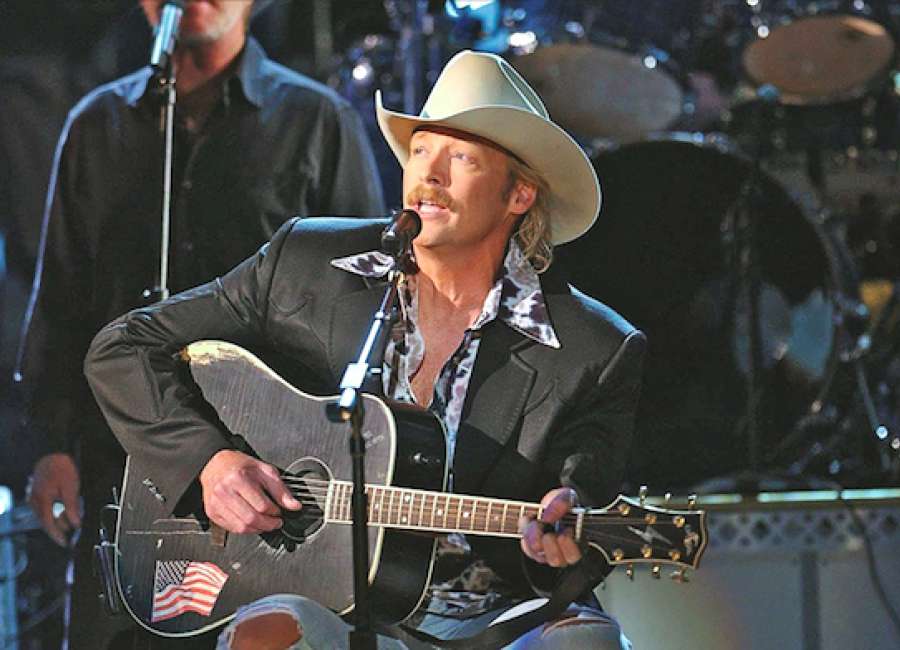 Newnan native Alan Jackson is a country music superstar, but his guitar is currently part of an exhibit at the Rock & Roll Hall of Fame.

Jackson is among the more than 50 musical artists featured in a new exhibit at the Cleveland, Ohio, museum. Louder Than Music: Rock, Power & Politics chronicles a variety of times, places and moments where music and American history have crossed paths over the last several decades.
Jackson is represented by the Jim Triggs guitar he played onstage at the 2001 CMA Awards ceremony in Nashville, where he first performed his iconic "Where Were You (When the World Stopped Turning)," a song inspired by the events and aftermath of the 9-11 terrorist attacks. The exhibit also includes Jackson's handwritten lyrics of the song.
Jackson's guitar is featured alongside artifacts and items from such wide-ranging talents as Beyonce, Bob Dylan, Lady Gaga, U2's Bono and Keith Richards – as well as music icons such as John Lennon, Aretha Franklin, Bruce Springsteen and Stevie Wonder. 
Louder Than Music runs through Nov. 27 in Cleveland. It will then be packed and moved to The Newseum in Washington, DC, to be placed on display a week ahead of next year's presidential inauguration.
"Where Were You" captured a still-reeling nation's emotions. Jackson's song was honored with Grammy, CMA and ACM awards. It remains a staple of Jackson's concerts.
Jackson and his wife, Denise, both grew up in Newnan and graduated from Newnan High School. Both have relatives still living in Coweta County.
Alan Jackson recently celebrated his 25th year as a member of the Grand Ole Opry with an appearance on its world-famous stage, and he just spent a month at the top of Billboard's all-genre Music DVD chart with Keepin' It Country: Live at Red Rocks, a concert DVD captured on tour at the Colorado concert venue last year.