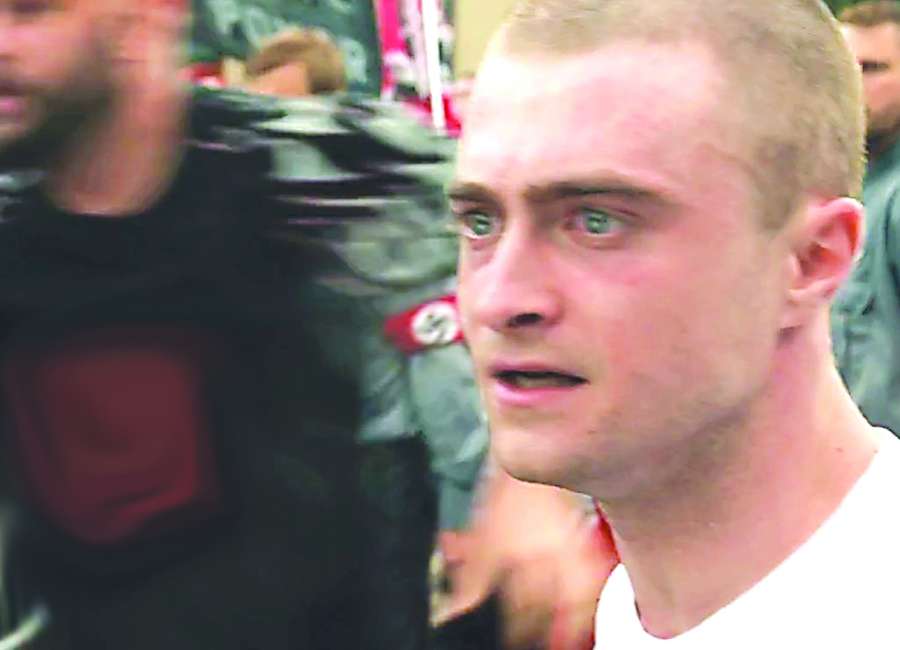 – By Jonathan Hickman, Special to The Newnan Times-Herald
Terror from within can be as dangerous as anything from without. As the politicians debate immigration policy and accuse each other of being un-American, somewhere, maybe right on your very street, a natural born citizen might be building a dirty bomb in his or her garage.
In that case the motivation might not be a perverted interpretation of Islam but a belief that the country is ripe for a flawed revolution. All it takes is a spark. Or as Nate Foster (Daniel Radcliffe) learns, it might only require the right word.
"Imperium" is a surprisingly understated thriller starring one of the most understated leading men working in Hollywood today. Daniel Radcliffe may have won our hearts playing Harry Potter, but after seeing him transform into a skinhead neo-Nazi in this film, he's likely on a path to winning awards as well. His slight build and humble manner reminds me of a young Pacino (think 1973's "Serpico"). And at just 27, Radcliffe has already amassed an impressive body of work. He's an actor that continuously makes choices that challenge him and us.
In "Imperium" he plays an undercover FBI agent who infiltrates a white supremacist organization. The plot, which initially seems a bit far fetched, engaged me with its methodical and systematic pacing and characterizations. Director Daniel Ragussis takes a stripped-down, no-frills approach that never sensationalizes the incendiary material. The action is set in suburban America and events unfold with a certain amount of organic logic.  
A particularly finely cut sequence involves an Internet talk radio host who goes by the name Dallas Wolf (played by gifted playwright Tracy Letts). Not only does one scene showcase Letts' acting ability, but that certain scene brings a measure of perspective to the issue that reminds us that the line between entertainment and reality is often blurry.
But "Imperium" is all about Radcliffe, who just couldn't be better. He transitions from bookish desk agent to tough guy combat boot-wearing racist so effectively that he makes you question whether the character is beginning to believe the hate-filled ideology he is attempting to expose. It is an infectious performance and one that shouldn't go unnoticed.