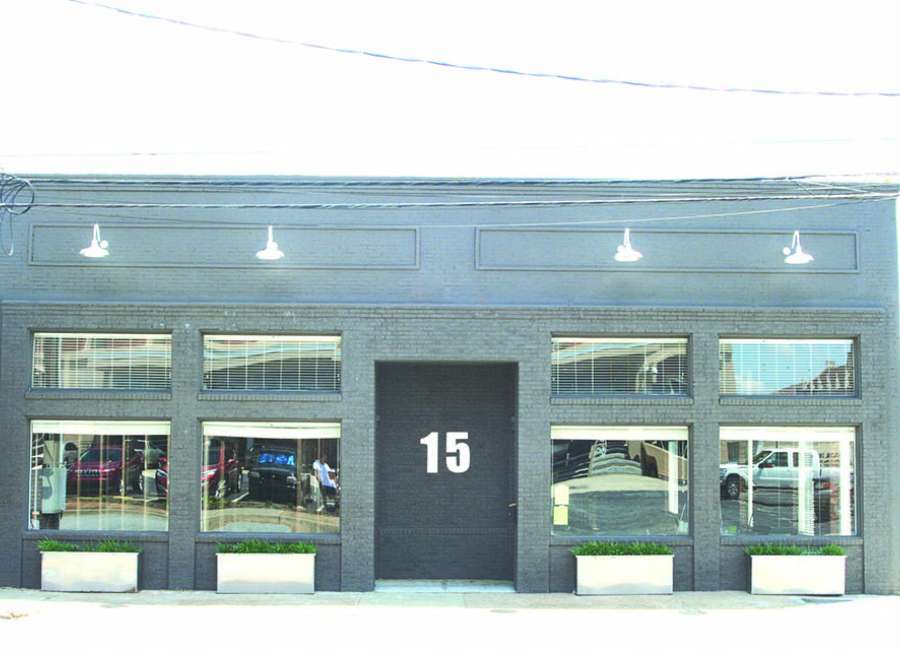 The way business is being conducted is constantly changing due to technology, needs, wants and trends. 
The traditional way of working at a desk alone for majority of the day is revolutionizing into large, open and shared spaces that may not be occupied for the entire day. Employees may work from home or out in the field and may not require a space from 9 a.m. until 5 p.m. The new way of working is what has brought about co-working.

According to oxforddictionaries.com, co-working is the use of an office or other working environment by people who are self-employed or working for different employers, typically so as to share equipment, ideas and knowledge.
If you've been sitting at a local coffee shop or library while working, you have already experienced co-working without realizing it. The growing phenomenon is popular among freelancers, entrepreneurs or any type of business that doesn't have the need for extensive office space, but desire a professional place to meet clients or customers if necessary. Co-working spaces usually have flexible month-to-month leases and other amenities such as mail and a receptionist, and many professionals can be accompanied at one time. The business person may have a dedicated space they visit regularly or they may just drop in as needed. Many co-working spaces can be found in Atlanta, but now local Coweta business professionals will be able to partake in the trend with 15 Perry Street.
According to their website, 15 Perry Street is an innovative co-working community offering collaborative work spaces, dedicated desk space, private offices, training facilities, conference rooms and virtual offices. 
Owners John and Lisa Shaak, who purchased the building over 10 years ago, are Coweta business professionals. The building was previously used as a church and has been the headquarters of an international company. The new 7,000 square-feet Coweta co-working space will have a modern look with brick walls, glass office walls, natural light and partial concrete floors.  Amenities will include a receptionist, mailboxes, coffee and a training room and copy services among others. Professionals will be able to drop in for a day, have a designated work space or a private office space.
"Co-working is hip all over the world," John said. "After doing much research and visiting other co-working spaces, we decided to do it here."
Lisa said the space will be a community of business people.
"Our motto is to create, connect and collaborate," Lisa said. "It will be a great place to be creative. We want to build a community. Some of the office spaces may seem small, but some can accommodate between two and four people.  This is for anyone who is any age who embraces the new way of doing business."
The business owners said they hope to have the new professional space open within the next 30 days. 
Newnan Business Development Director Hasco Craver said the idea of a potential co-working space along Perry Street was exciting for the community. 
"I believe that there exists a need for small, shared spaces that make data-rich services, meeting spaces and copying services available to local entrepreneurs," Craver said. "The project will provide work-from-home professionals, independent contractors and frequent travelers with a social gathering space that concurrently allows for independent working. My hope is that the project supports and incubates the great creative and entrepreneurial community in Newnan."
Jonathan Melville, a local web developer, has been telecommuting since January.
"I am usually working for agencies that design a website and I will take that design and write the code that makes it work," said Melville. 
Melville said he did not realize how important it was to have contact with other human beings until he began working from home and was alone most of the work day, so he decided to work outside of his home. 
"I missed the experience of co-workers," Melville said. "I like the feeling of being able to get out of the house and change the mindset of separating work from home." 
Melville has a office space, but said that business professionals like himself will appreciate the new space. 
"A co-working space is definitely needed in Newnan, because there is a huge population of professionals whose field of work doesn't require being in a office all day," Melville said.