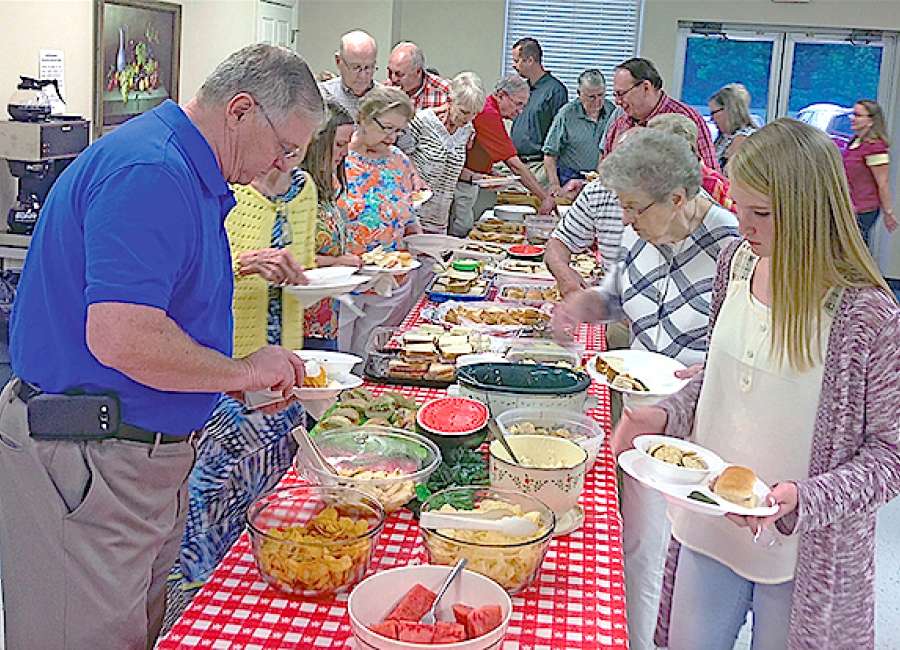 Butterflies, food and missions were woven together for a recent event at East Newnan Baptist Church.

The church's Women on Mission group held its Summer Sandwich Supper – serving up "favorite sandwiches, chips and desserts," June Harris said. Jane Petsch opened the meeting with a welcome in the fellowship space decorated with butterflies.
Chloe Jean Kraft sang during the gathering, accompanied by Bobby Stevenson, the church's music minister. Kraft has "the voice of an angel," Harris said.
Carolyn Evans, a member at East Newnan, was the speaker. Evans also made a butterfly cake as a dessert for the meal.
"Carolyn Evans spoke  on how much a butterfly effect we can have in this world, She stressed that  butterflies and missions share the same flight," Harris said.
"Everything we do matters. What one creates is handed down," Harris said. "Carolyn stressed that we, like butterflies pollinating the blossoms, can share the word of God, if not verbally, by our actions."
A festive and abundant meal was enjoyed by attendees at the luncheon.