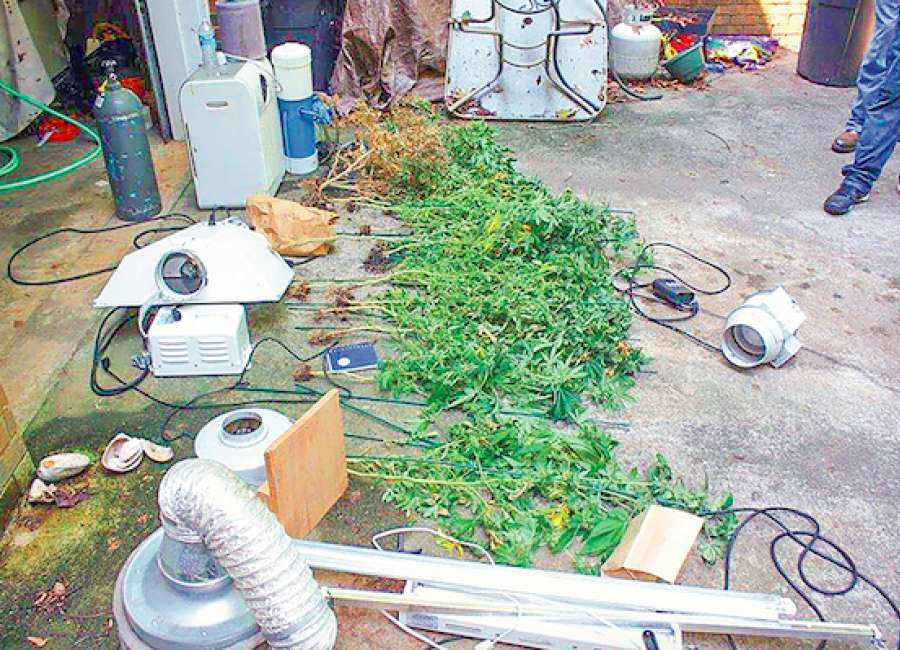 Investigators are seeking the arrest of a couple in connection with marijuana growing in the basement of their family home at the Newnan Country Club, where they lived with their three children and two roommates.

Investigators allegedly found 28 fully-grown marijuana plants, along with several additional marijuana plants drying out upstairs, according to Lt. Col. James Yarbrough with the Coweta County Sheriff's Office.
The search of the home of Scott and Charlotte Lunsford on Thursday morning was part of a two-year investigation by the Coweta County Sheriff's Office. Along with the marijuana plants, a small amount of heroin and methamphetamine was allegedly found upstairs.
During the search, deputies arrested Tyler Douglas Morris, 23, who was found sleeping in an adjacent room in the basement. Morris was charged with marijuana possession with intent to distribute.
The other roommate, Morgan Brooke Rogers, 19, was arrested on June 19 on charges of violation of parole, possession of methamphetamine and felony possession of marijuana. She is currently being held without bond.
The Lunsford family, including their three children, were not at home during the search.
Warrants are currently active for both Scott and Charlotte Lunsford, who are on vacation in North Carolina, according to Yarbrough. The charges include the manufacturing of marijuana, possession of heroin, and possession of methamphetamine.
Investigators said they are not currently pursuing child-endangerment charges at this time, leaving that option to the district attorney.
Charlotte Lunsford is the daughter of Newnan Councilman Ray DuBose.
****
Clay Neely: clay@newnan.com, @clayneely