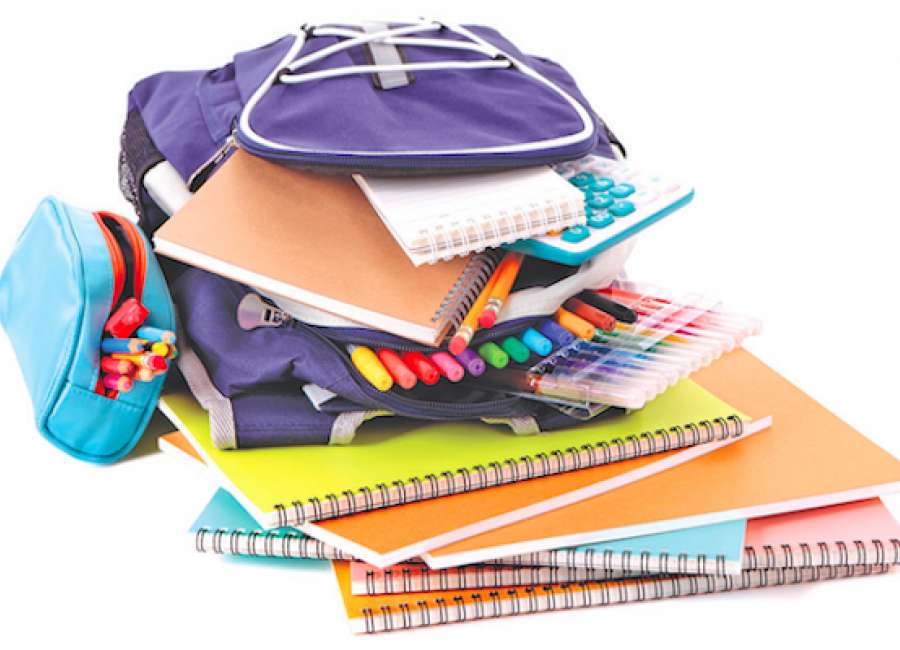 – By Paul Slobodzian
Gang activity and poverty with schools has prompted the District Attorney's Office to provide school supplies to local schools and students throughout the Coweta Judicial Circuit for the beginning of the school year with Backpacks 4 Kids.
In 2015, a local gang was attempting to legitimize itself to its "recruits" across the circuit, which encompasses Carroll, Coweta, Heard, Meriwether, and Troup Counties, by holding a drive where it gave backpacks to children.
Those handouts forced some parents to make a difficult choice. Should they take advantage of the gang's giveaways and save their own money for food or reject the group's offer but spend precious food money on school supplies?
Assistant district attorneys Brett Adams and Drew Case wanted to eliminate the choice for parents. They took gang and money troubles into consideration and launched Backpacks 4 Kids to raise money over the final month before school starts.
"No child should have to forego an education because of a lack of supplies," said Case.
Case has twin boys in elementary school and realized how much money teachers spent of their own money on classroom supplies for needy students after taking part in an ordinary parent-teacher conference. He determined that kids need to know they can learn, and Backpacks 4 Kids is meant to be an avenue for people making the decision between food and supplies.
Adams agrees with Case's philosophy that every child should have the essentials and that setting up Backpacks 4 Kids is a good way to give struggling families one less thing to worry about.
The community is a big factor in the program. Backpacks 4 Kids is accepting donations until July 31 with a $6,250 goal. Adams hopes that organizations and groups will come together to contribute different items. For example, Troup County Farm Bureau has agreed to give pencils for Troup County.
Backpacks 4 Kids is looking for basic school supplies. Crayons, assorted construction paper, 70-count spiral notebooks, black-and-white composition paper, wide-ruled notebook paper, No. 2 pencils, manual pencil sharpeners, colored folders, rulers, glue sticks, blunted scissors, and, of course, backpacks are all possible donations.
If the fundraiser is successful this month, Adams and Case hope to continue Backpacks 4 Kids in the coming years.
Supplies may be dropped off at Coweta DA's office or donations mailed to Coweta DA's Office, 72 Greenville St. Newnan, GA 30263. Please reference Back Pack 4 Kids on your check. They can be made online at https://www.generosity.com/education-fundraising/c... .
People seeking additional information about Backpacks 4 Kids can contact the district attorney's office at 770-254-7300 or Boone or Arnold at aboone@pacga.org or larnold@pacga.org, respectively.