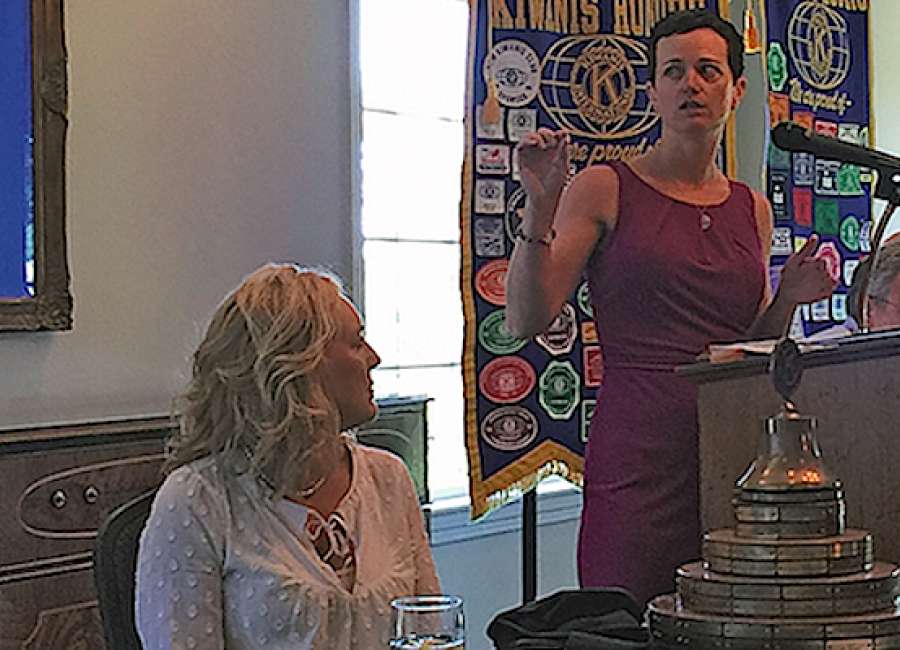 – By Paul Slobodzian

Race Across America, billed as the "World's Toughest Bicycle Race," will feature a local all-female, eight-person team, only the third such team in the race's history.

Team Pedal for Pets is comprised of eight women from Newnan and the surrounding metro-Atlanta areas. Wendy Maguire is the founder of Pedal for Pets, and she will be accompanied by her teammates, Amy Hill, Colleen Alrutz, Lisa Borowsky, Paula Moore, Sandy Wisenbaker, Sharrona Williams and Vicki Kaiser.
Race Across America earned its nickname due to its intense conditions the riders must endure over the seven to nine day excursion that covers 3,100 miles of strenuous 24-hour cycling.
Unlike some of the more well-known bike races in the world like the Tour de France, RAAM doesn't contain stages or rest times. Although some attempt the race as solo riders, most are in teams.
The local team is breaking up into two pods - A and B. Each pod has two vans, six crew members and four cyclists divided up between the vans. The cyclists will take turns racing in twenty-minute intervals over twelve hours to maximize their full speed potentials. After 12 hours, the second pod (B) will take over for the next 12 hours.
Wisenbaker told members of the Newnan Kiwanis Club about what all their team will face.
In comparison to the Tour de France, Wisenbaker said the "Race Across America is 3,000 miles, and the Tour de France is 2,100 miles. Riders will average 450 miles per day and there are zero stages [in RAAM]. Once the clock starts for RAAM, it is nonstop until we hit Annapolis, Maryland."
The race begins in Oceanside, California, and all the teams will venture across twelve states and various, challenging climates across the country. Wisenbaker described some of the drastic changes they may face, from elevation to temperature.
"The lowest elevation in RAAM is 170 feet below sea level; the highest is going to be 10,000 feet above sea level, so that range exceeds two vertical miles. In the desert, the highest [temperatures] are anticipated to reach 120, and, at night, it is going to be into the thirties and forties. There will be 'lung-drying' high altitudes during some of those Colorado climbs. There have been reports of sandstorms in parts of the desert. And, of course, we have the fierce winds in Kansas and Missouri. Thirty-mile crosswinds can make it a little taxing and slow you down a bit."
Wisenbaker and her teammates are obviously not putting themselves through the rigorous training and hardships associated with RAAM for nothing. The eight women are testing both their physical and mental thresholds to raise money for Maguire's nonprofit group she started in 2010.
Pedal for Pets' purpose is to raise money for low cost or no-cost spay/neuter services across the state of Georgia. Pedal for Pets also strives to bring attention to the rising number of unwanted animals and the dwindling number of possible homes through education on better pet care and responsible ownership.
"Pedal for Pets raises money for the feet-on-the-ground organizations that need more financial assistance to achieve their ultimate goal," Wisenbaker expressed. "They have raised over $25,000 to help with over 3,500 surgeries at the health clinic in Newnan and have provided over $7,000 to shelters for spay/neuter and medical assistance."
The team is in the final preparatory stages before the race officially begins on June 18th, and they can be live-tracked online at http://www.raceacrossamerica.org/live-tracking.htm... or in-person at the Piedmont Fitness Center through official updates.