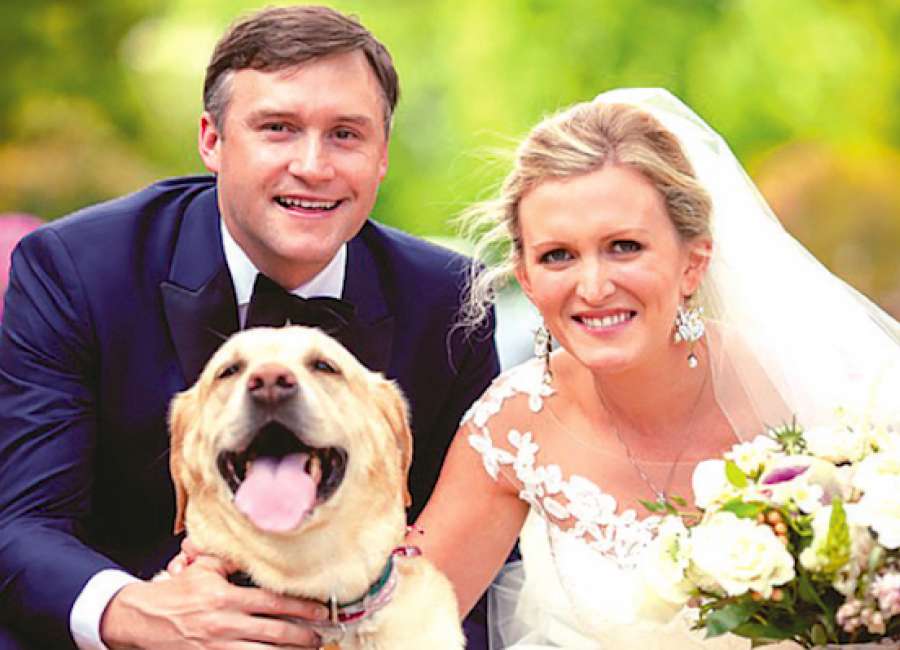 Julianne Robbins Tamplin and Guy Milwee (Mill) Graves, Jr. were united in marriage on May 14th at Mountaintop Golf Club in Cashiers, North Carolina.
The bride is the daughter of Mr. and Mrs. John Richard Tamplin of Newnan, and the groom is the son of Mr. and Mrs. Guy Milwee Graves, Sr. of Lexington, Kentucky.
The ceremony took place at a beautiful mountain overlook and was officiated by The Reverend Robert Lee Sessum with a reading given by Leah Meredith Reagan. A cross, constructed by the bride's father of old hand hewn timbers, served as the altar. Escorted by her father, the bride entered to 'Edelweiss' performed by a string trio. She wore an ivory ball gown of tulle and lace designed by Romona Keveza. Her bouquet included peonies, gardenias, roses, and a dried rose from the first bouquet given to her by the groom. The flowers were tied with lace ribbon and a handkerchief that had belonged to her late paternal grandfather. She wore her maternal grandmother's diamond necklace and her sister's veil.
Sarah Tamplin Hagler, sister of the bride, was the matron of honor, and bridesmaids were Jillian Tamplin Suggs, cousin of the bride, and Kathryn Terrell Graves, sister of the groom. Guy Milwee Graves, Sr. was his son's best man, and groomsmen were Nicholas Bowman Graves, brother of the groom, and Courtland Hunt Leer, childhood friend of the groom. Serving as usher was Preston Howard Hagler, brother-in-law of the bride.
Following the ceremony, an evening of dinner and dancing was hosted by the bride's parents at the Mountaintop clubhouse pavilion with music provided by Bethany and the Southside Boys.
The evening prior to the wedding, the groom's parents hosted the rehearsal dinner at Canyon Kitchen at Lonesome Valley, featuring a fly fishing theme and a Kentucky bourbon bar.
Following a honeymoon in the Caribbean, the couple will reside in Brookhaven.