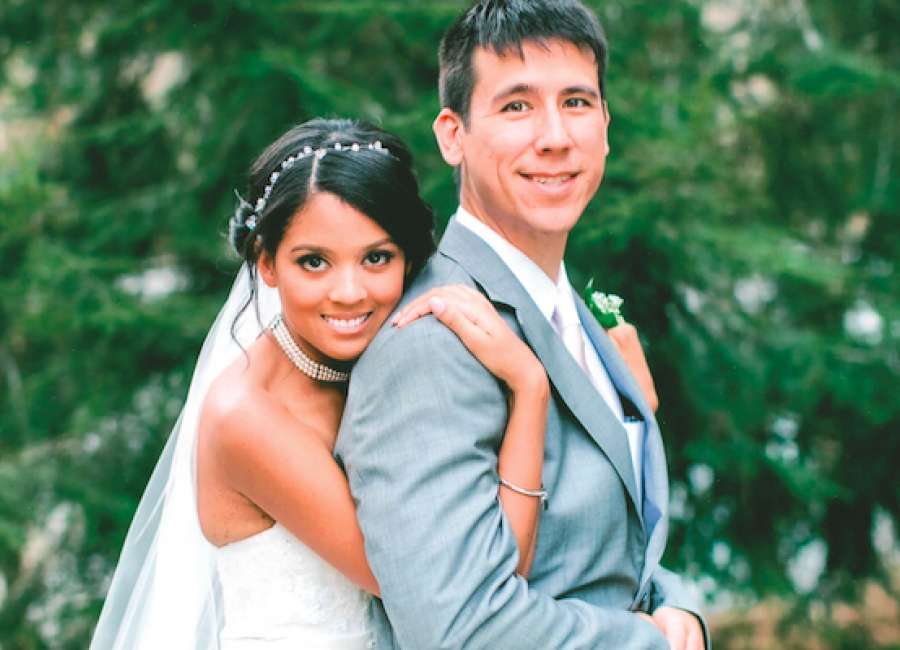 India Silver Smith daughter of Sandra Smith of Newnan, Georgia and Alonzo Smith of Olongapo, Philippines, became the bride of Dr. Edward Emil Missinne, M.D. son of Sungyun and Tony Wilkie, of Marietta, GA on March 11, 2016 at the Roswell River Landing (garden wedding and reception held there) with Pastor Randy Walterman officiating.
India's grandmother Jean Gatling of Newnan, GA and Edward's grandparents Mr. Lee Heung Soon and Mrs. Shin Jungil of Seoul, Korea attended the ceremony. India's sister Nicole Smith sang a lovely solo titled, "I come to the garden alone." Music was also provided by guitarist Keith Gehle for the ceremony.
Christa Fears of Powder Springs, GA was the bride's Maid of Honor. The other Bride's Attendants were Melissa Missinne of Marietta, GA, Elizabeth Cates Nesbitt of Lexington, SC, and Quovonne Atkinson of Atlanta. They wore dresses in blush pink and carried bouquets of pink and white hydrangeas.
Joseph Bruckner of Madison, Wisconsin was Best Man. The other Groom's attendants were Danny Charles of Minne- apolis, MN, Robert Missinne of Golden, Colorado and Christopher Wilkie of Marietta.
The bride entered with Alonzo Smith, her father. She chose a captivating strapless A line gown accented with beaded Ven- ice lace, satin and a chapel train. Her bouquet consisted of white hydrangeas, baby's breath with blush roses from Chelsea Floral Designs.
Following the ceremony, an elegant candlelight reception was given by the parents of the bride and groom at Roswell River Landing with catering by "Gotta Have It" Catering of Atlanta.
Following a wedding trip to several cities in Croatia, Germany, Italy and Switzerland, Dr. and Mrs. Missinne will reside in Miami, Florida where India is pursuing a Doctorate in Nurse Anesthesia at the University of Miami and Edward is starting his Internal Medicine Residency at the University of Miami/Jackson Memorial Hospital in Miami. India is a honor graduate of Northgate High School and Georgia College and State University. Edward is a honor graduate of Eaglecrest High school in Colorado, Colorado College, Georgia State University and Morehouse School of Medicine in which he graduated Summa cum Laude In May 2016.
Prenuptial parties included a bridal shower given by the Maid of Honor and engagement parties hosted by bridesmaids and Best Man of groom. A rehearsal dinner was given by the groom's parents at The Brookwood Grill in Roswell, GA. They appreciated the attendance of their family and friends who traveled from out of the country and through out the United States.