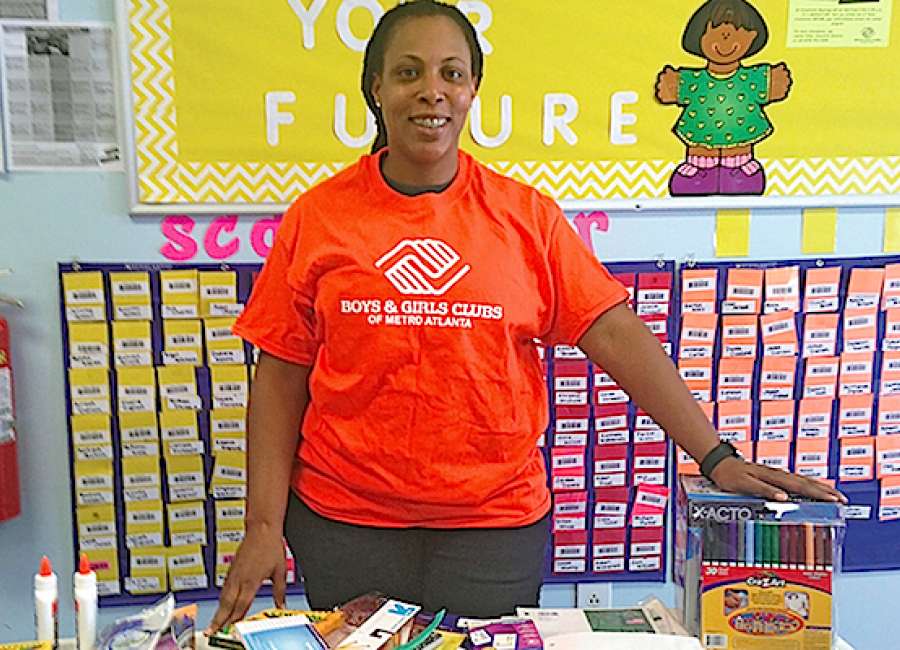 School supplies are on a year-round wish list at the Newnan/Coweta Boys and Girls Clubs.

Many of the items on that list were donated recently to the organization by Mu Chapter of the Delta Kappa Gamma Society International. Lauren Odom, executive director of the local Boys and Girls Club, accepted the school supplies to meet the needs of the children served by the organization, which has a vision of ensuring that children being served stay on track to graduate on time, live healthy lifestyles, and give back to their community.
Chapter member Peggy Covey delivered the items following the April 28 meeting.
Providing items for the local Boys and Girls Club has been a Mu Chapter project at its April meeting for several years. Last April, the group provided a large variety of games to help meet the club goal to deliver after school and summer programs that create happy and healthy children.
Mu Chapter is a professional organization of women educators that supports excellence in education.