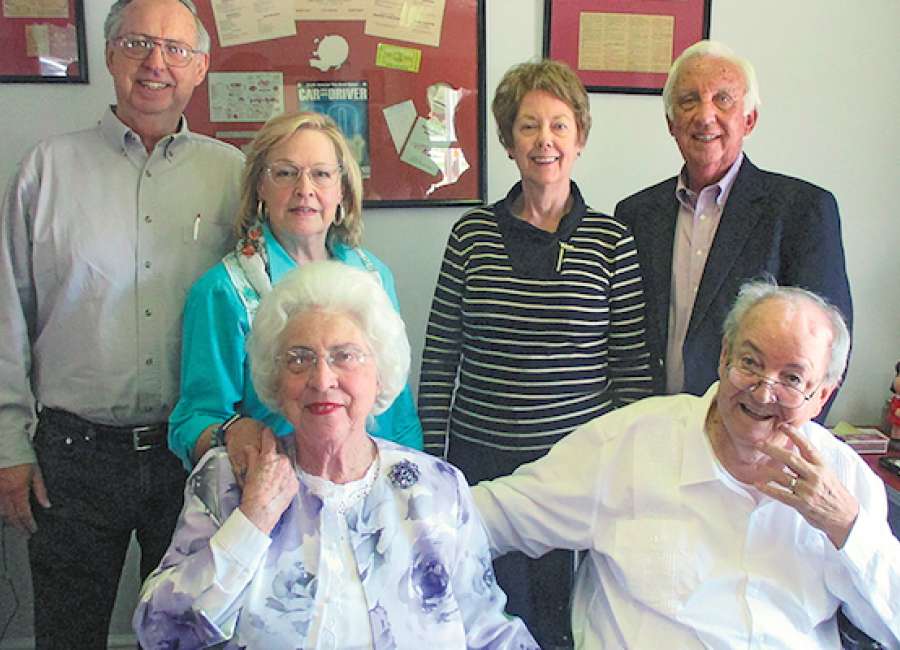 Sara Jane Trammell Skinner of Moreland celebrated her 80th birthday on May 7, 2016 with a dinner hosted by her family at Sprayberry's Barbecue on Jackson Street.

In addition to the meal, the honoree's great-nephews, Nathan and Logan Skaggs presented a song in her honor. Also, poet Linda Trammell, her sister-in-law, read a poem composed for the occasion.
A bouquet of red roses in a silver pitcher accented the birthday cake.
Sara Jane Trammell was born May 7, 1936 in Coweta County at a home between Luthersville and Moreland. Her parents were James Young Trammell Sr. and Carney Jane Hunter Trammell.
She and Walter Skinner have been married 59 years and live near Moreland.